Regular price
Sale price
$500.00
Unit price
per
Sale
Sold out
OK, so you've read about our oak mini barrels, seen the one's you can buy already filled, but deep in your guts, you want to have a go at doing it from scratch.  Well, here's your chance!  We are offering you the opportunity to come to the distillery and fill your own barrel with moonshine.  
The Basic Fill is just that - come to the distillery, fill your pre-charred, pre-soaked barrel with fresh moonshine, bung it up and take it home.  Quick, easy and it will only take a couple of hours.
The Distill Fill is where you'll actually run a moonshine mash through our still while learning about the whole process and spinning some yarns with the lads.  The distillate needs to "gas-off" for a couple of days - much like the distillers - so you can either fill your barrel with a previously settled brew or come back and fill your barrel with the booze you distilled a couple of days later. You'll take home a barrel of booze and a brain full of distilling knowledge.  This is an all-day experience that you won't forget.
Both of these options require a $500 non-refundable deposit to secure your barrel.  Once you have 'booked' your barrel by paying the deposit, the team will be in touch to organise a time for the fill.  Barrel fills are available from October through to April/May.  
The final payments for barrel fills are required at least 1 week prior to your arranged filling day/time.
Share
View full details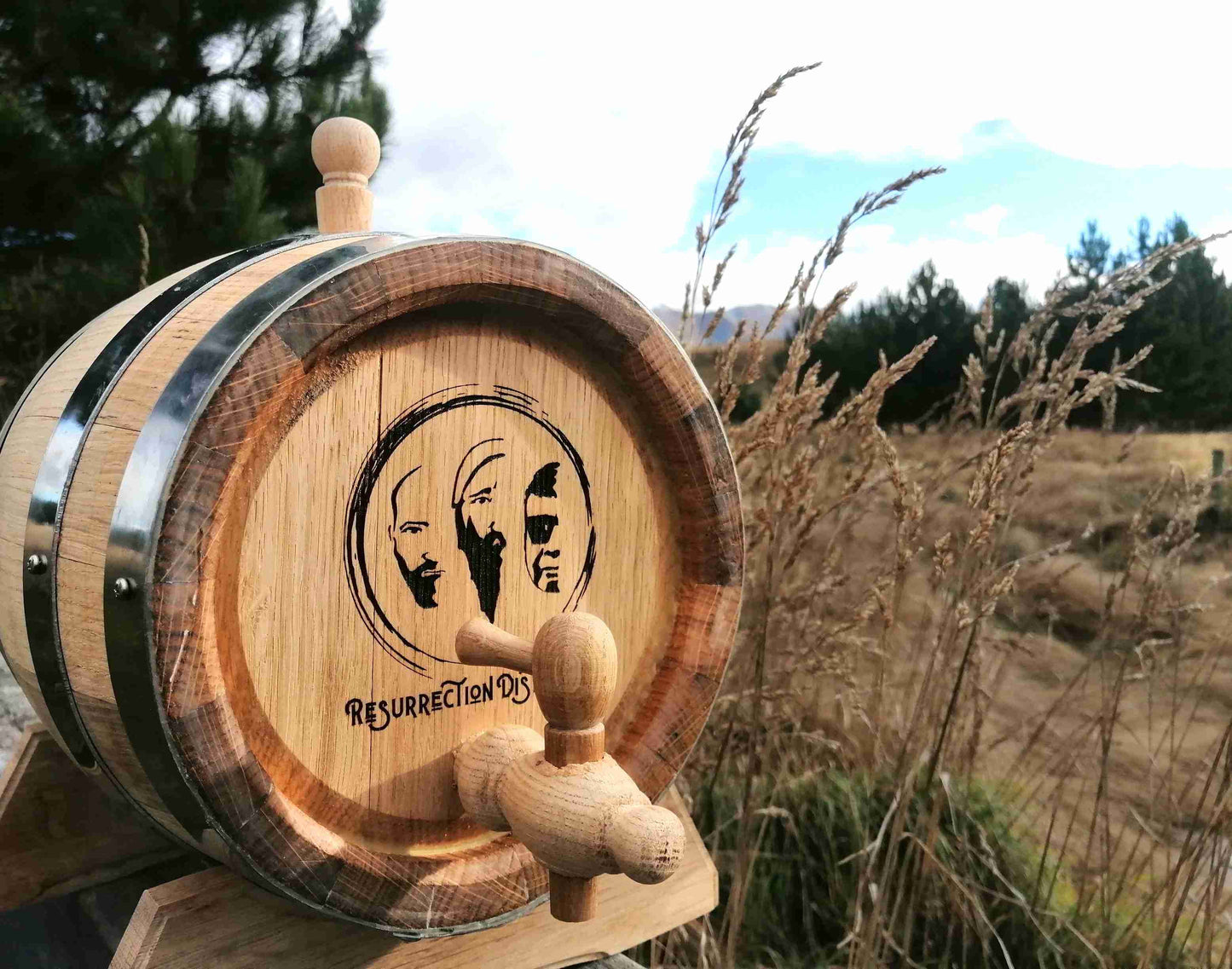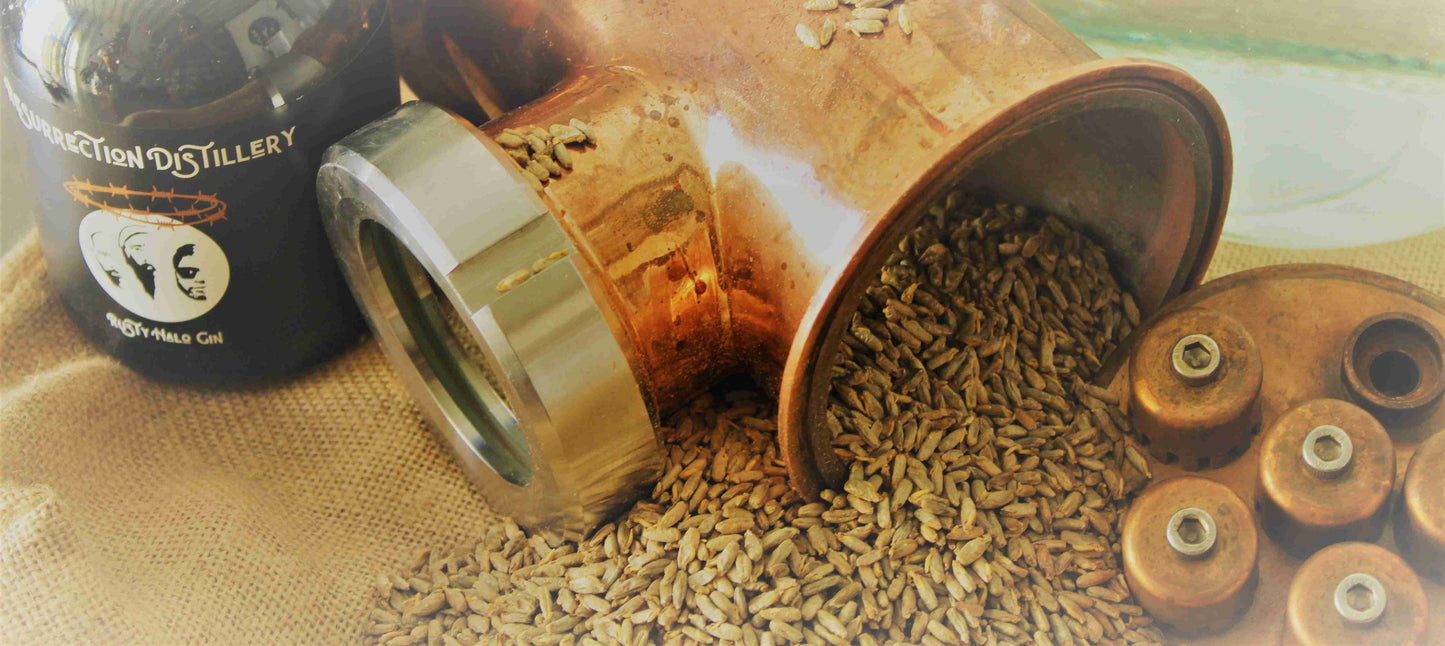 Collapsible content
DETAILS

All of our spirits are made with 100% grain from Canterbury. No sugar, no buying in whey-based, pre-made alcohol, no bullshit. We put the hard work in to create our bold flavoured spirits from scratch, in our "rustic chic" distillery just outside of Twizel, in the wild west of the Mackenzie.
SERVING SUGGESTIONS

If you have redneck tendencies, swig straight from the bottle! If you're a bit more refined, drink any of our spirits straight over ice.

If you want a mixer for your booze, we recommend ginger ale or cola with the Gunnrunner White Whiskey. Our Rusty Halo gins pair well with classic or lightly fragrances tonics, or soda and a splash of lime.

The Resurrection tasting team thoroughly recommend using Gunnrunner White Whiskey in a whiskey sour.
SHIPPING

Price depends on location and number of bottles purchased. Shipping is automatically calculated at checkout.

Twizel: Free! We'll hand-deliver your delicious drop!

Canterbury & Otago: 1 bottle = $10, 2-6 bottles = $15, 7-12 bottles = $30

Rest of the South Island: 1 bottle = $10, 2-6 bottles = $17, 7-12 bottles = $34

North Island: 1 bottle = $10, 2 bottles = $20, 3-6 bottles = $27, 7-12 bottles = $54

Rural delivery: 1-6 bottles = $5 extra, 7-12 bottles = $10 extra

We send out deliveries on Mondays and Wednesdays. To see our shipping policy, use the link in the footer.