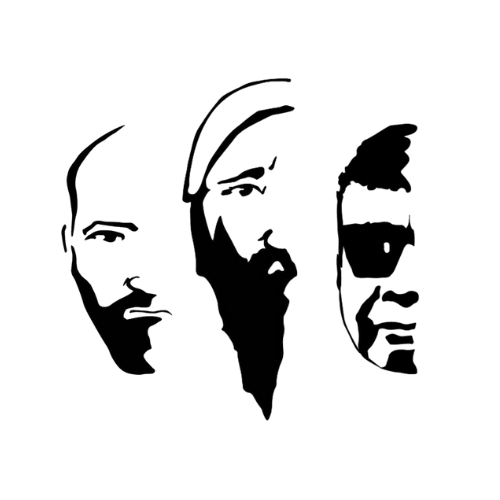 All grain, all day...
Our vision is simple - produce the best spirits we can with big flavours. We produce all grain spirits in the wild west of the Mackenzie Basin.
Buy Now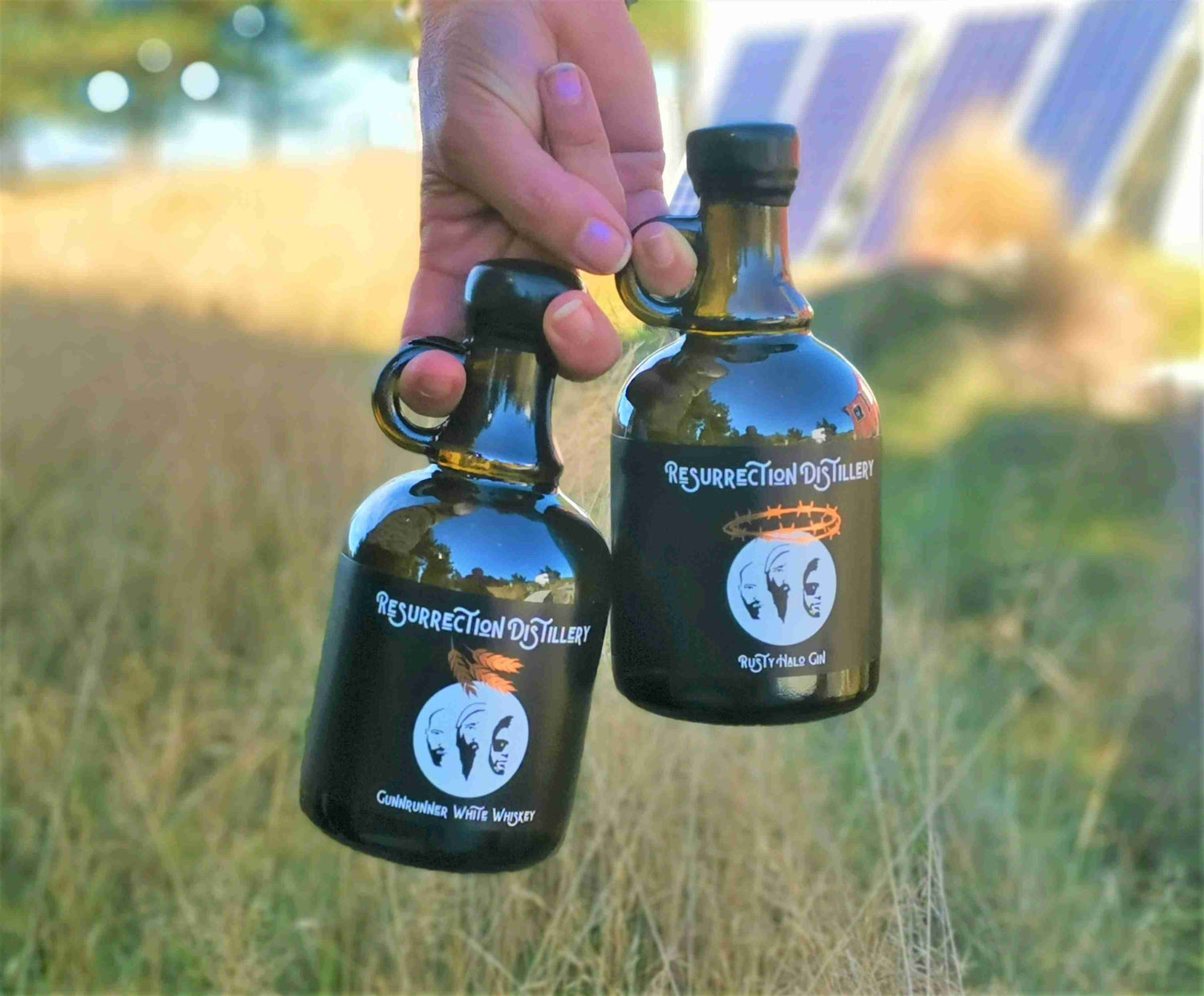 Our booze
We use grains from the Canterbury plains, foraged local botanicals, and pure water, direct from the Southern Alps.
Our gin is made from scratch using barley. No bought-in base spirit for us! #nowhey #allgrainallday
Our products

Triple-malt moonshine & seasonal gins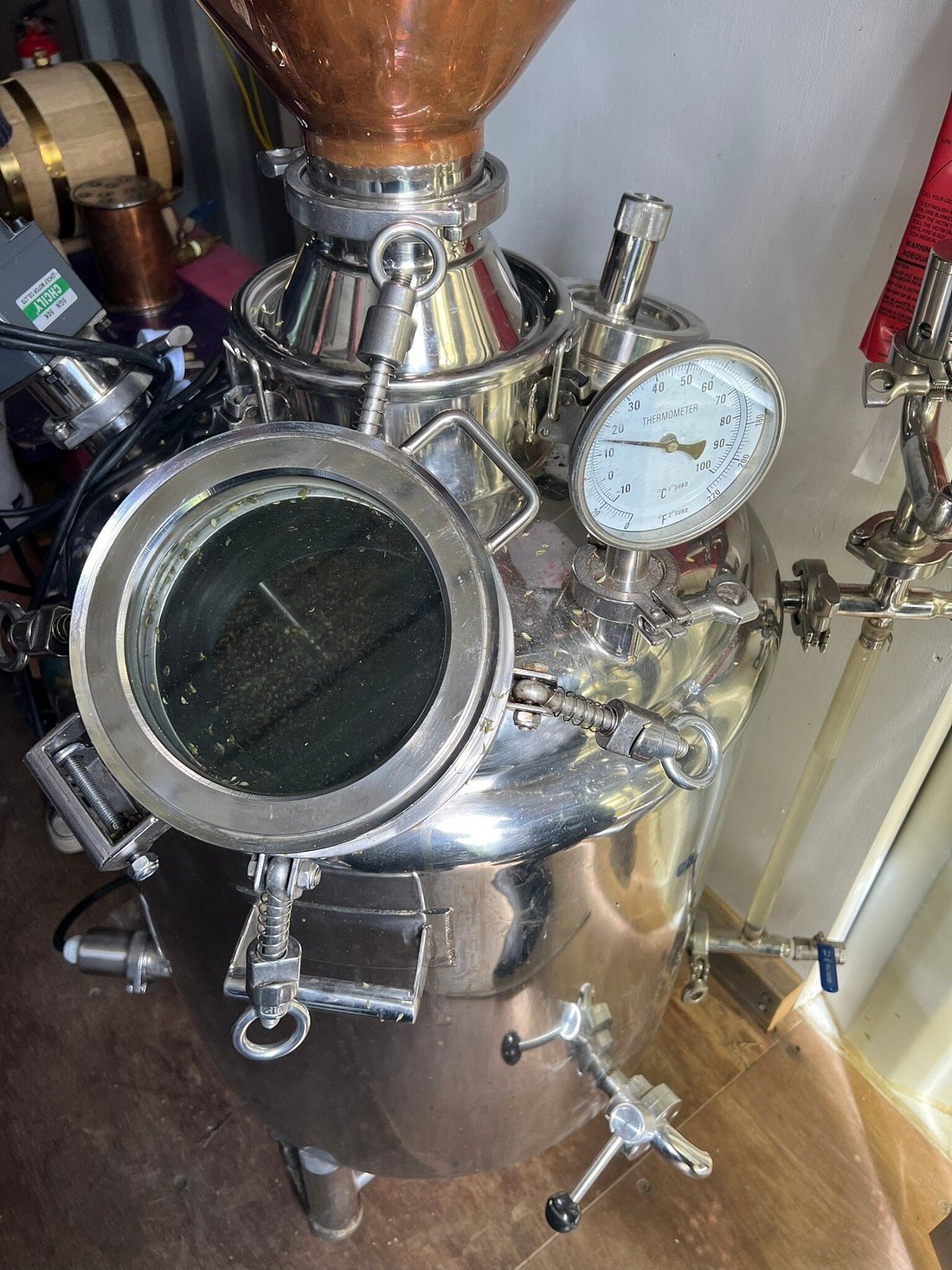 Customer Testimonial
Rachael G: Dunedin, New Zealand
Magic! Oct 2023 • What an amazing place, run by amazing people, with amazing spirits. If you're in Twizel, you need to visit this amazing place. Thank you Matt and Tracey for your hospitality and an overall fabulous afternoon! Big loves to Chloe xxx
Tour Info
All grain spirits
Gin made from scratch

Did you know that the majority of gin producers in New Zealand buy in base spirit? If you ask us, that's cheating! We make our base spirit from barley, distill it three times, then infuse with botanicals.
Moonshine made with three grains

Our moonshine is made in the "spirit" of revolution - think corn liquor brewed illegally in a mangrove swamp! We're not 100% redneck, so we've added barley and rye to the corn base.
Local ingredients

All of our grains come from the Canterbury plains, meaning a more sustainable supply chain. Many of our botanicals are foraged locally, or grown in the distillery garden.
Resurrected distillery

Our "rustic chic" distillery got it's name because the buildings used to house a cheese factory. Out of the ashes of cheese, a distillery was resurrected.
Alcohol Safety & Wellbeing
We want everyone to have a good time when enjoying our products, and we encourage you to consume them in moderation and safely. If you'd like any advice, information or resources about the safe consumption of alcohol, and prevention of alcohol-related harm in Aotearoa, click the button below.